May 20: Be patient, some breakouts take time
Trading Crypto with Eugene is a series of daily commentary of market analysis and trading advice shared by Eugene Ng of Matrixport, a veteran trader with 10 years of experience in top-tier global investment banks. If you like the article, please follow us here on Blockchain.News so you won't miss our future publications.
Bitcoin stuck in this $400 range for the past three days with bears and bulls struggling to beat one another for a decisive move in either direction. Equities also lost some steam as a report casted doubt on Moderna's vaccine. In the alt space, we saw Tezos, Cardano and Link up more than 5% in the past 24 hours. It was also the second day ETH broke to the upside from its enormous wedge. While ETH hasn't really decisively rallied despite closing above this gigantic wedge for the second day, it is already up 66% while BTC has only risen 37% this year. I'll be looking to pile my bet on ETH should BTC starts rallying given it's relatively high beta.

BTC's open interest is holding steady while volume for the past few sessions has been slightly lower than last two week's average that it feels to me we are likely to head into somewhat of a short-term inflexion point where we make a decisive break to the up or downside. Just look at the doji candlestick closed yesterday, so here's how I think what can pan out over the next few days:


Scenario 1: If BTC cannot close above $9,600 today, I am expecting it to slide from here towards 9k/8.8k on dwindling volume while equities continue to slide as well, but holding very strong support at $8,000.





Scenario 2: BTC spikes towards $10,500 (with most stops at $10.1K) and sells off back to $9.2k region, but continues to rally gradually from there.
Strategy: Leave some offers from $10.2K to $10.5K and bids $9.2K stack them towards $8K. I also think we are heading to a potential vol session that will allow us to get into a better position for short vol (i.e sell puts/calls). Gdluck and chat with me if you want to talk about trade ideas.
ETH's second day closed above it's gigantic wedge made from Feb this year.... We just need crypto to start rallying, and ETH will be off to the races...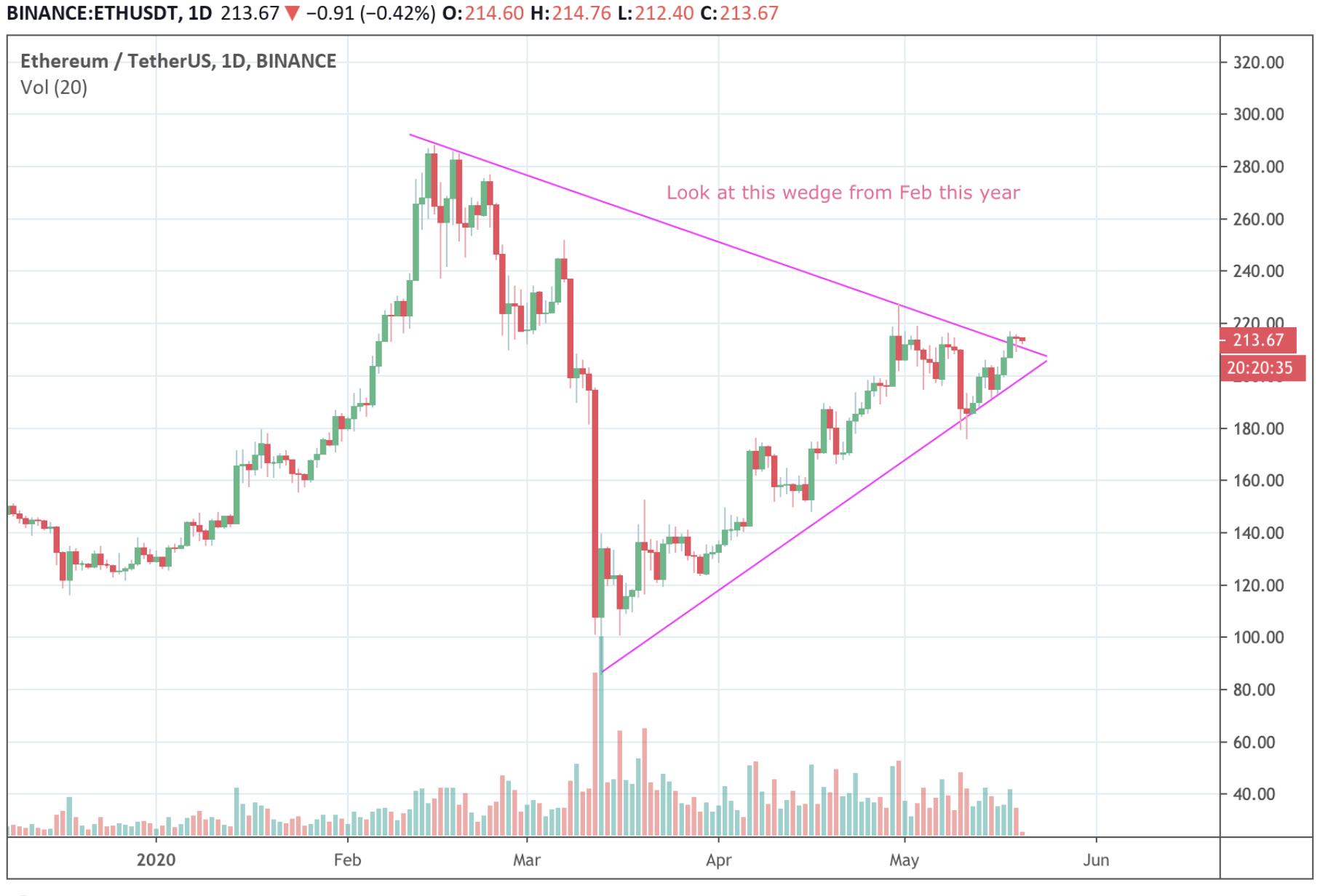 Moderna or not, S&P 500 has been trading in a range for the past month... Maybe we need S&P to move before BTC starts moving?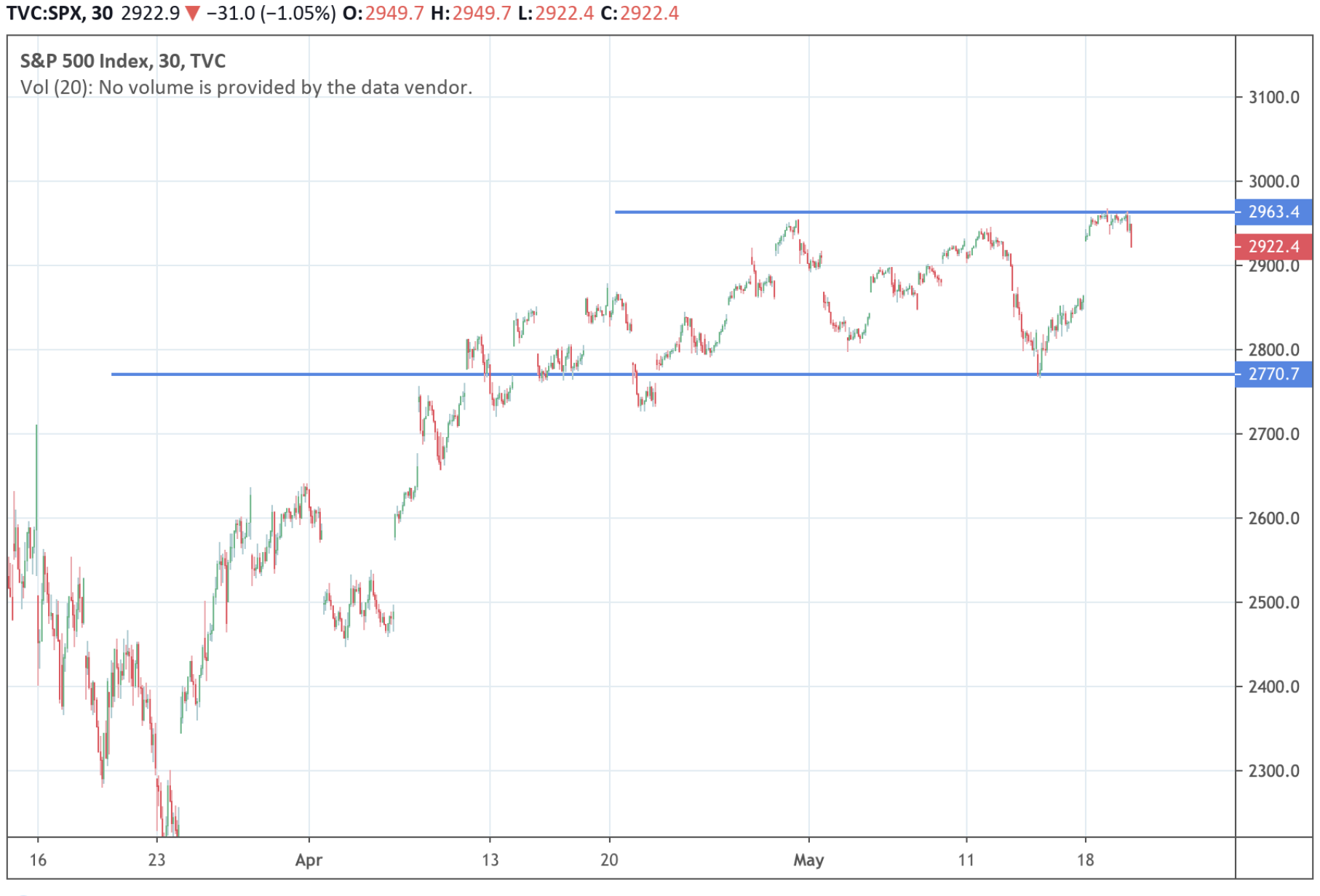 It now appears that a significant number of formerly-offline S9s have been turned back on. Currently, the Antminer S9 family of miners is responsible for about 32% of Bitcoin's hashpower. Chart by CoinMetrics.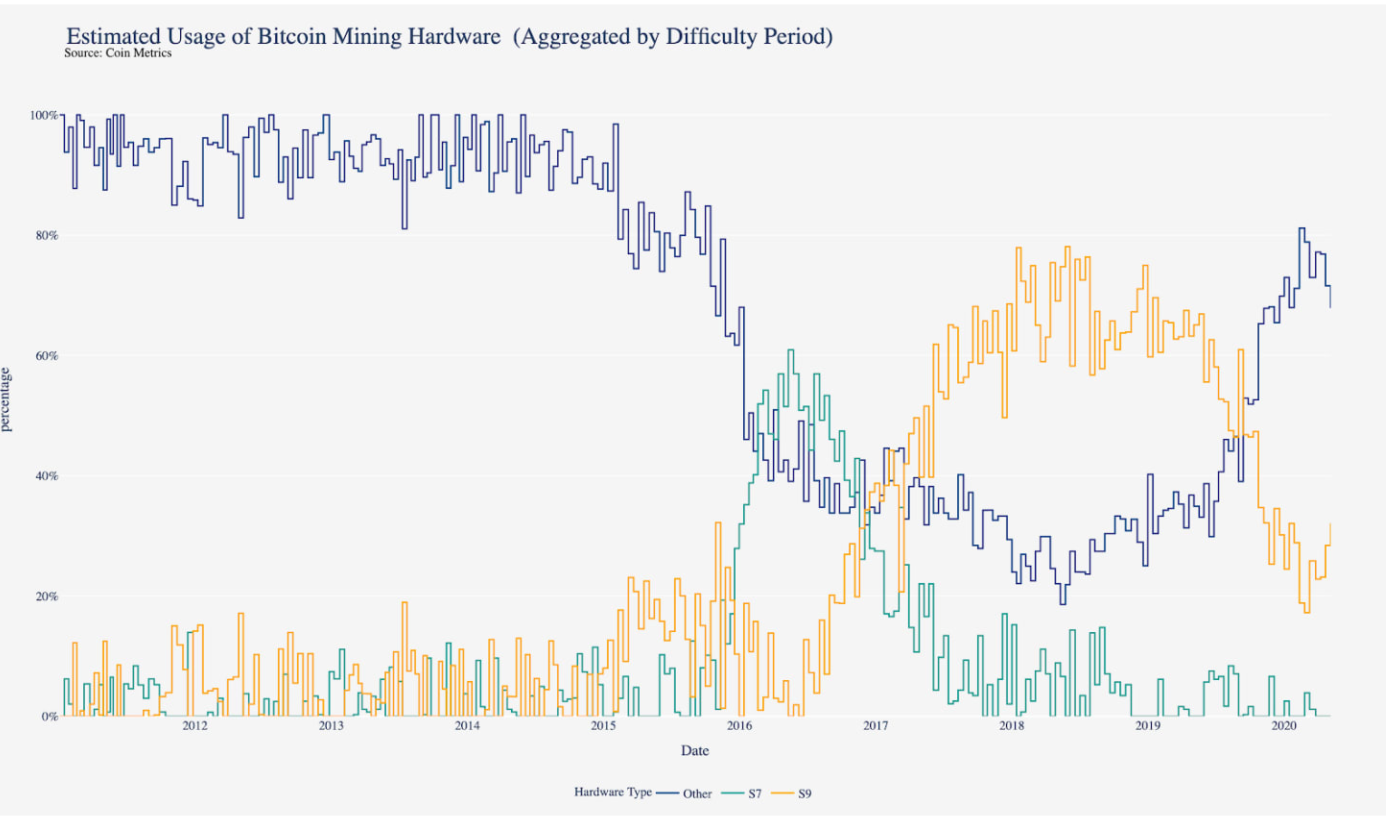 Disclaimer
Opinions expressed are solely the analyst's own and do not express the views of Matrixport the company.
The views and opinions expressed in this article are those of the contributor and do not necessarily reflect the view of Blockchain.News.
---

Read More