Jul 17 Trading Analysis: Even the best pandemic stock couldn't move the needle on earnings
Trading Crypto with Eugene is a series of daily commentary of market analysis and trading advice shared by Eugene Ng of Matrixport, a veteran trader with 10 years of experience in top-tier global investment banks. If you like the article, please follow us here on Blockchain.News so you won't miss our future publications.
BTC continues to snooze while ALTs continue to put on their dancing shoes with some DeFi names tracking double digit gains on a daily basis this week. If DeFi isn't enough, payments segment is also getting a bid on with Stellar making an announcement that they will be made available on Samsung mobile phones. So what if crypto celebrities and company twitter accounts got hacked, Bitcoin just had another free advertising campaign courtesy of these hackers. Bank of Thailand is also making greater progress in its central bank digital currency as it heads into Phase 3.
Cheap subscription on demand entertainment service missing earnings during a time when the only thing anyone could do was stay inside. Netflix reported earnings after the close and boy did it disappoint, the stock dropped 12% after-hours on weak subscriber growth guidance for Q3 despite adding 10M subscribers this quarter. Even the best pandemic stock couldn't move the needle on earnings. To me, this is another signal of what we should be expecting for this current earnings season. Yesterday, the U.S. recorded more than 70K new cases of Covid-19, in what has been a string of daily records. Having said that, quite a number of market participants I spoke to have shared with me that they are quite bullish on this weekend's EU rescue fund summit, and they think there'll be an agreement, so leaving me thinking that the risk is now a disappointment or a dovish response.
Trade strategy: risk to disappoint in the short term and so I will stick to my short-dated BTC 8-8.5k puts to stay defensive and enjoy your weekend with your family.
BTC options market is turning more cautious with skew rallying strongly this week...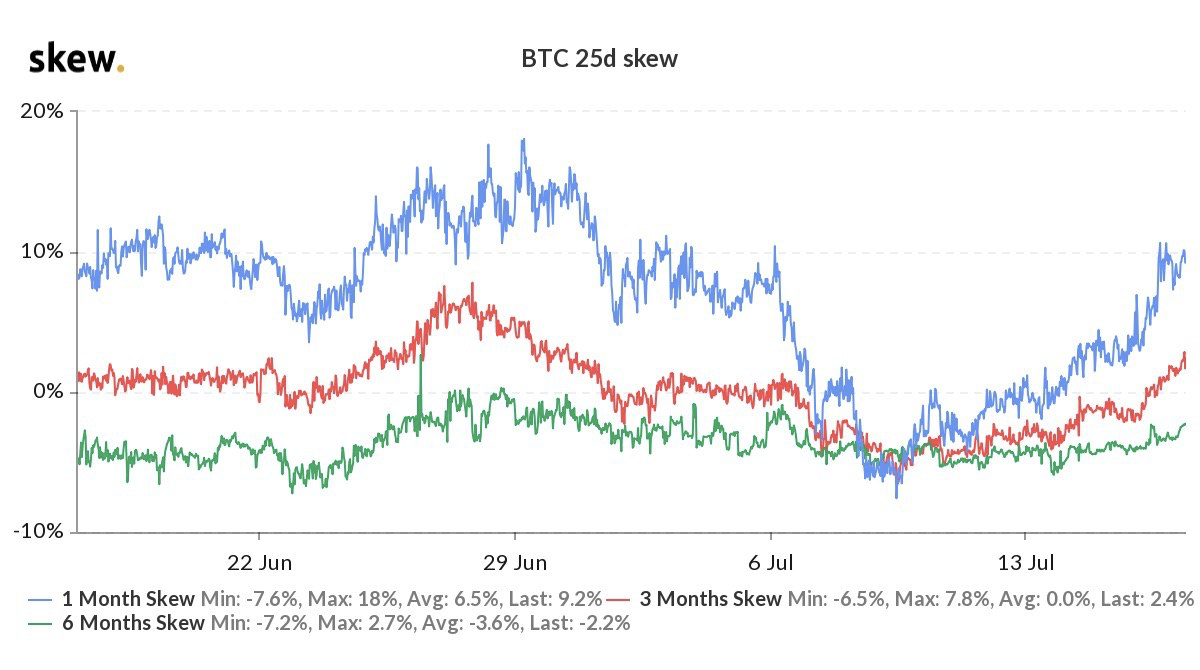 Interesting chart that shows S&P 500 pricing in the least recession across five asset classes... Bigger downside risk in stonks?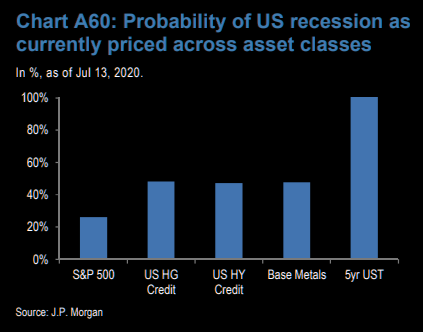 Gold also showing some signs of exhaustion? Losing momentum in the short term?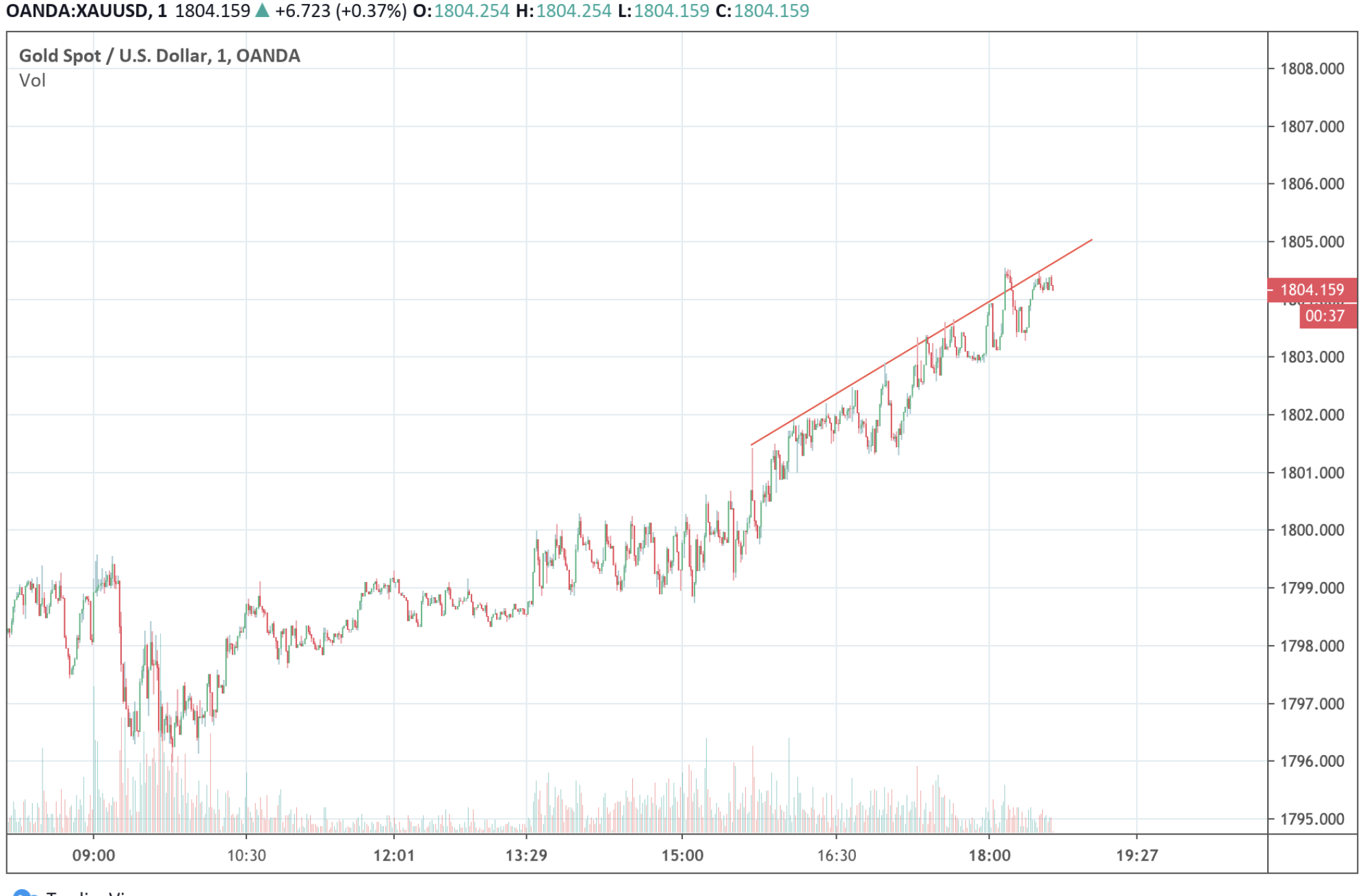 Disclaimer





Opinions expressed are solely the analyst's own and do not express the views of Matrixport the company.




The views and opinions expressed in this article are those of the contributor and do not necessarily reflect the view of Blockchain.News.
---

Read More