Bitcoin Addresses at a Loss Hit a 2-Year High as Extreme Fear Engulfs the Market
The bearish momentum witnessed in the Bitcoin (BTC) market has made addresses at a loss to climb to a two-year high.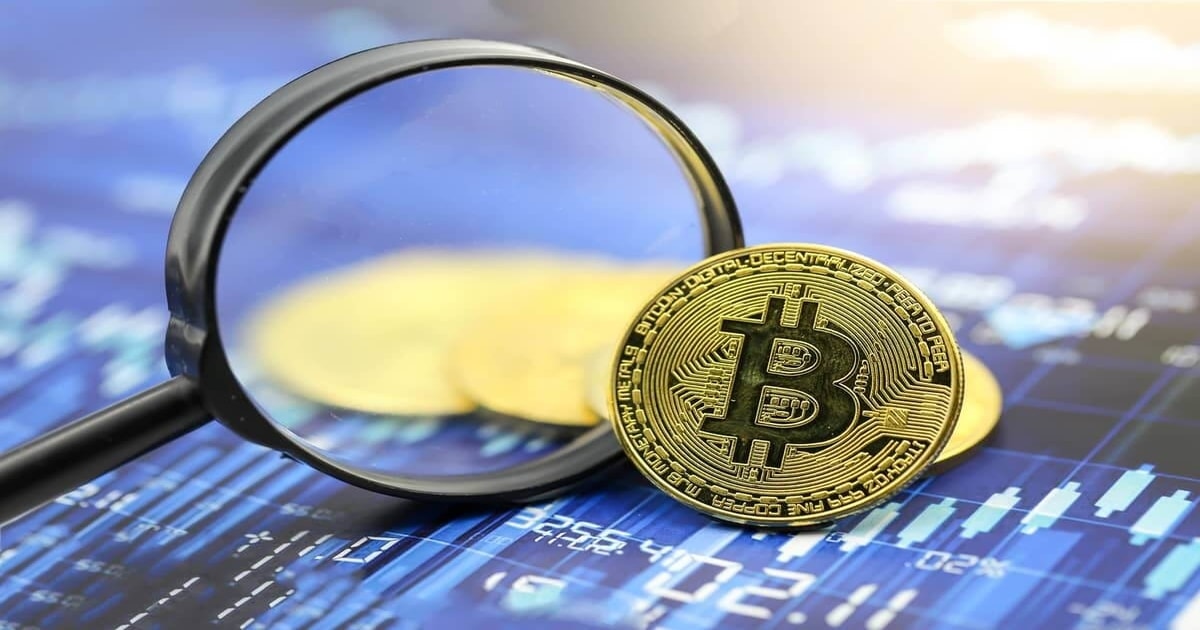 Crypto insight provider Glassnode stated:
"Number of Bitcoin addresses in Loss (7d MA) just reached a 2-year high of 15,312,636.333."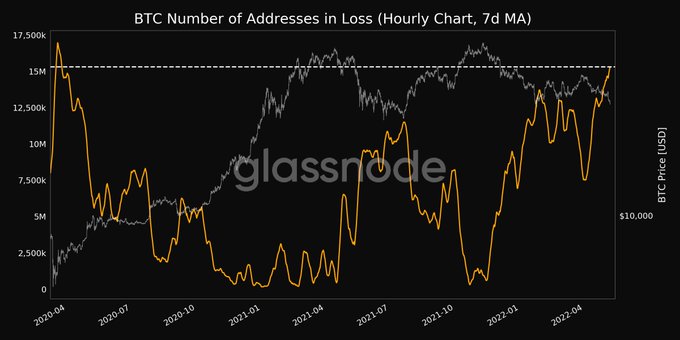 Source: Glassnode
Furthermore, nearly 41% of Bitcoin's circulating supply is at a loss. Market analyst under the pseudonym On-Chain College explained:
"7.7 million Bitcoins are currently sitting in loss. This is the highest amount since April 15th, 2020. That's almost 41% of the total circulating supply."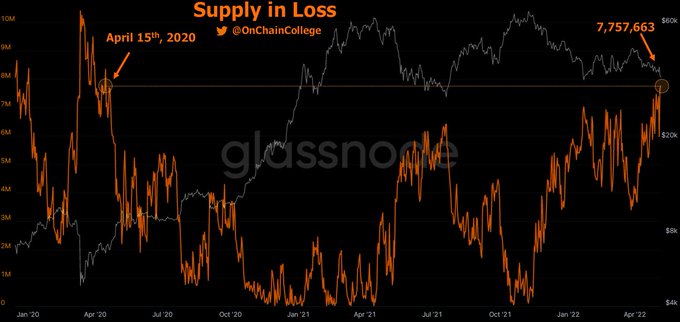 Source: Glassnode
After briefly breaching the $40K level on May 4 as the Federal Reserve (Fed) announced an interest rate hike of 0.5%, Bitcoin has been down-trending. The tightened monetary policy is sparking selling pressure despite a bullish scenario being witnessed when the news emerged.
Bitcoin was down by 8.59% in the past seven days to hit $34,634 during intraday trading, according to CoinMarketCap.
Bitcoin is in the extreme fear territory
According to Bitcoin Fear and Greed Index, the leading cryptocurrency currently sits at an extreme fear zone of 18.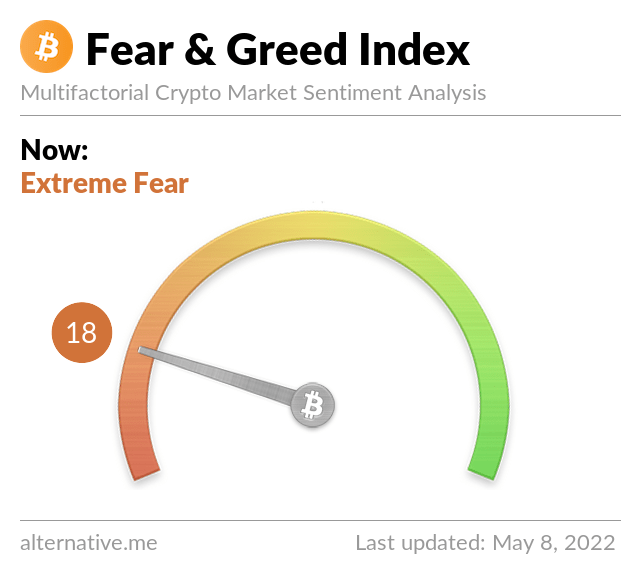 Source: Bitcoin Fear and Greed Index
The Bitcoin Fear and Greed Index ranges from 0 to 100 and shows the extent of fear and greed in the BTC market. Time will tell how BTC will play out in the short term because events of extreme fear are usually followed by bullish momentum.
Meanwhile, the number of daily active addresses recently hit a 5-month high, and this might have escalated the selling pressure in the BTC network, Blockchain.News reported.
Image source: Shutterstock
Bitcoin's Profit-Taking Skyrockets, Will $40K to Be Reclaimed?
Read More