May 18: Are leverage traders waking up from their bad dream on March 12?
Trading Crypto with Eugene is a series of daily commentary of market analysis and trading advice shared by Eugene Ng of Matrixport, a veteran trader with 10 years of experience in top-tier global investment banks. If you like the article, please follow us here on Blockchain.News so you won't miss our future publications.
A sea of green across crypto on Monday Asia morning with BTC recovering close to $10k again from its low on Friday at $9,150. This broad based rally includes some overshoots such as ETH, BSV and BCH all up 6% or more in the last 24 hours. Interesting headline over the weekend that could inflict some short-term pain: another mega $1bn crypto ponzi WoToken has been taken down by the Chinese police. Amounts include 46K BTC, 2mil ETH, 292k LTC, 56k BCH and 680K EOS.

I have noticed that BTC 1-month futures are now creeping higher towards pre-March 12 levels, while 3-months have steepened less comparatively speaking. Along with this steepening of the BTC term structure, open interest continues to get piled on across exchanges. This just says to me that leveraged traders are starting to come back. Maybe they are starting to look past the March flash crash?

Trade strategy: Bias to sell BTC puts on spikes in volatility ( > 90% for 1 month implied), so that I can continue to accumulate around $8,000, the 200 day moving average. Despite my longer term bullish view, in the short run there could be some headwinds, especially with Powell's warning on Friday that asset prices can decline significantly should the pandemic continue. Let me know if you want to discuss trade ideas, and have a great week ahead.
Longer term, we are near key resistance at $10,500. We need the decisive break on solid volumes to get us higher. Otherwise, a short-term retracement isn't entirely off the table yet..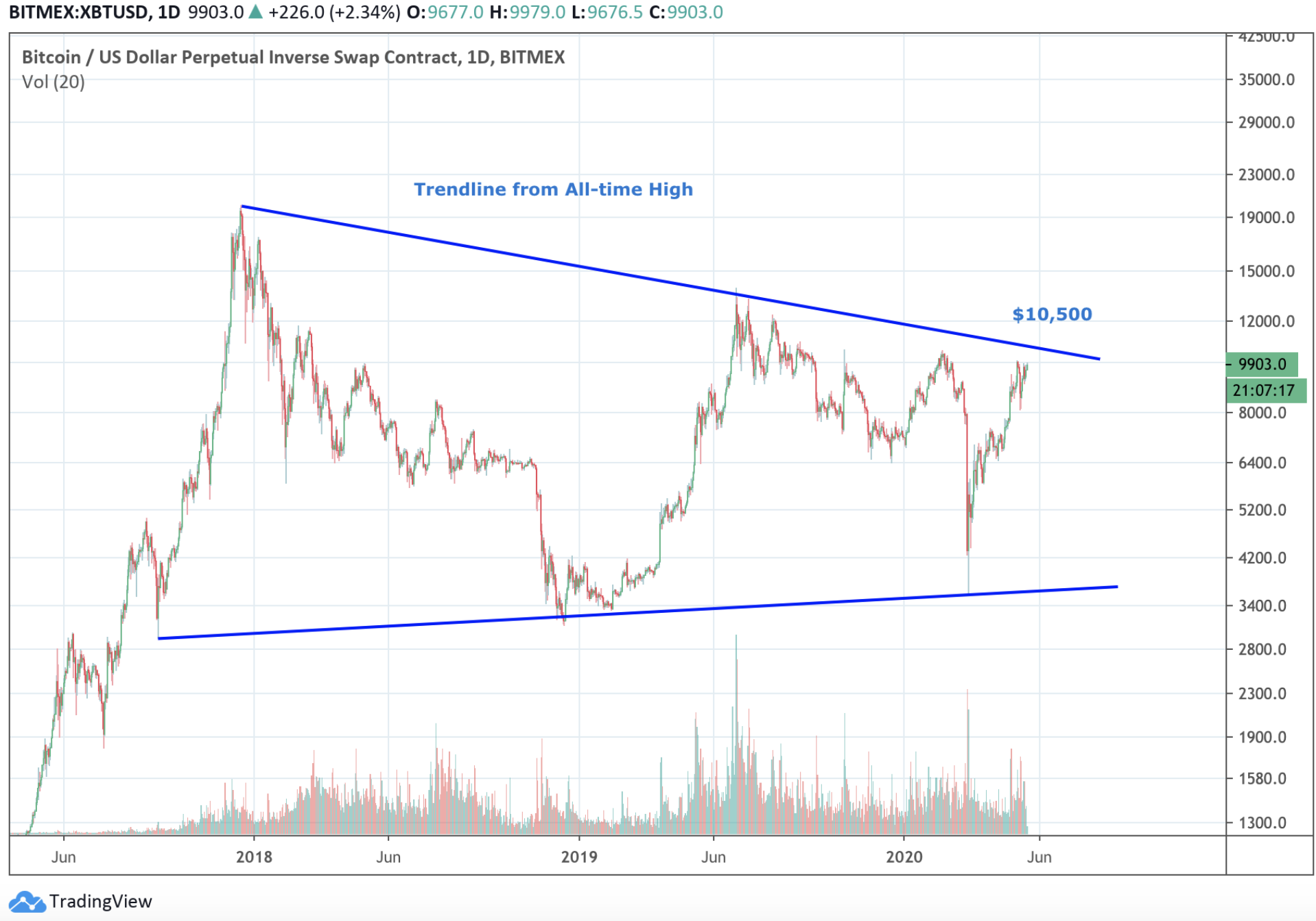 1-month BTC futures basis climbing, near pre-March 12 levels... Leveraged traders are piling as OI picks up...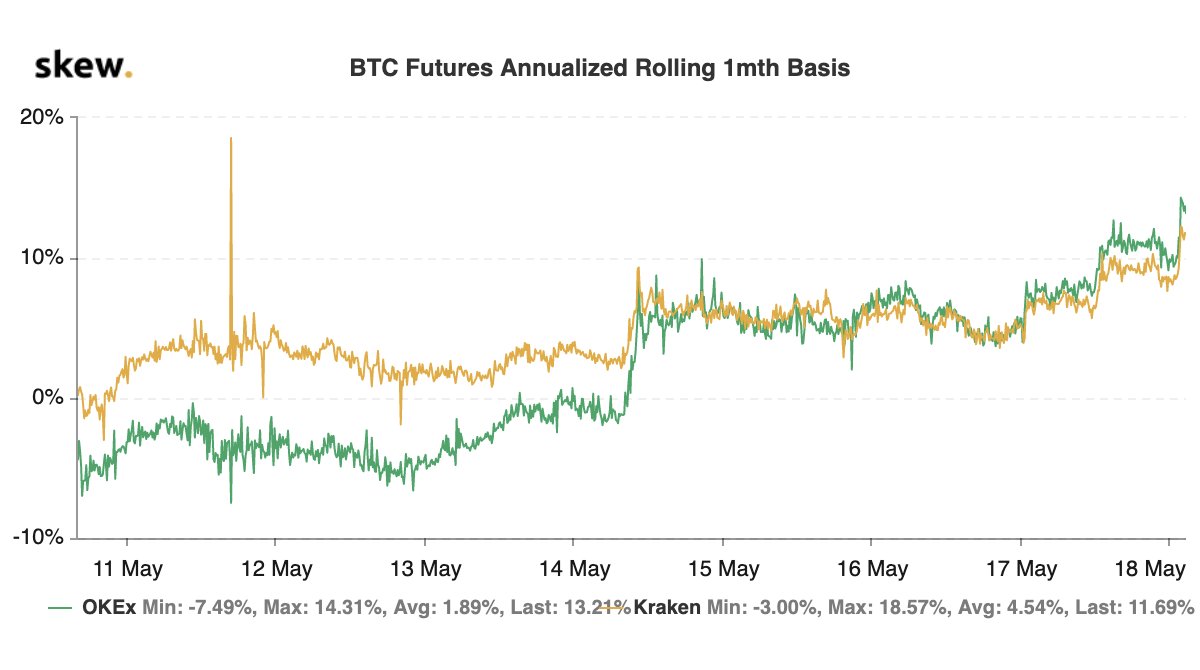 Look at the extraordinary growth of money being printed....

the

US money supply has grown by approximately 23% over the last 65 days, or about a 90% annualized rate.... This is why I am still constructive on a deflationary currency like Bitcoin.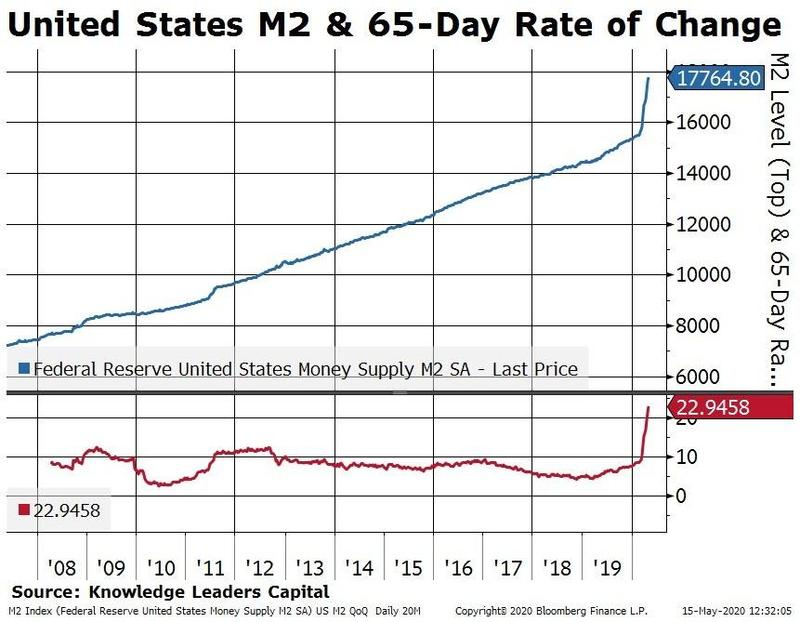 Disclaimer
Opinions expressed are solely the analyst's own and do not express the views of Matrixport the company.
The views and opinions expressed in this article are those of the contributor and do not necessarily reflect the view of Blockchain.News.
---

Read More