April 16: When Memories Last A Lifetime
Trading Crypto with Eugene is a series of daily commentary on the crypto market and trading advice from Eugene Ng of Matrixport, a veteran trader with 10 years of experience in top-tier global investment banks. If you like the article, please follow us here on Blockchain.News so you won't miss our future publications.
BTC now up 2%. Between my post yesterday and now, you would notice that it first dropped $500 to $6,400+ before getting here. So what happened? It started with poor Wallstreet earnings and awful U.S. economic data, U.S. equity indices were mostly down last night, driving risk aversion across asset classes. Asia opened up today less gloomy, US equity futures started to retrace some of its losses, and less selling momentum in BTC which led to some stop-loss driving this move higher.

More impressively ETH outperformed BTC, now up almost 6% with ETH/BTC pair in clear breakout fashion. The interesting headline made by Messari that the daily average transaction value across ETH network is now equal to that of BTC, would have possibly added to the herd-mentality in crypto. Tonight everyone's going to be watching the jobless claims number that street is looking for 5mil losses, which means around 20mil people are sitting without a job in the U.S.

So how do we trade today? With continued nervousness in traditional markets, I think we stick to our gameplan, sell on a rally; and where? I think we can start selling here $7,050 and target $6,800 / $6,600 / $6,300 in the short-term. For the last three weeks, whenever BTC pops $500 to $1,000, it almost always gives back its gains in the following days (if not hours). Not forgetting, realized volatility is now back to pre-March crash levels. So if that's the case, I think we should see some fading action here, and again, I don't see strong reasons for a continued upward trending market (yet). I will leave you with this...

Earlier, I caught up with a friend who used to trade actively for the last few years.

Me: Bro, are you still trading much?




Friend: Not really, since Black Thursday when I got rekt.

More than 2 billion got wiped that day, it was very dark because anyone who possibly had some form of leverage would have been REKT, and memories are still fresh from that capitulation. So tell me how are we going to see a sustaining bull market with momentum here and now with the world struggling with the Coronavirus pandemic? Peace out my friends.
Downtrend channel breached for now, with stop outs driving shorts out... A close above $7k will invalidate this decline... Otherwise, stick to the playbook...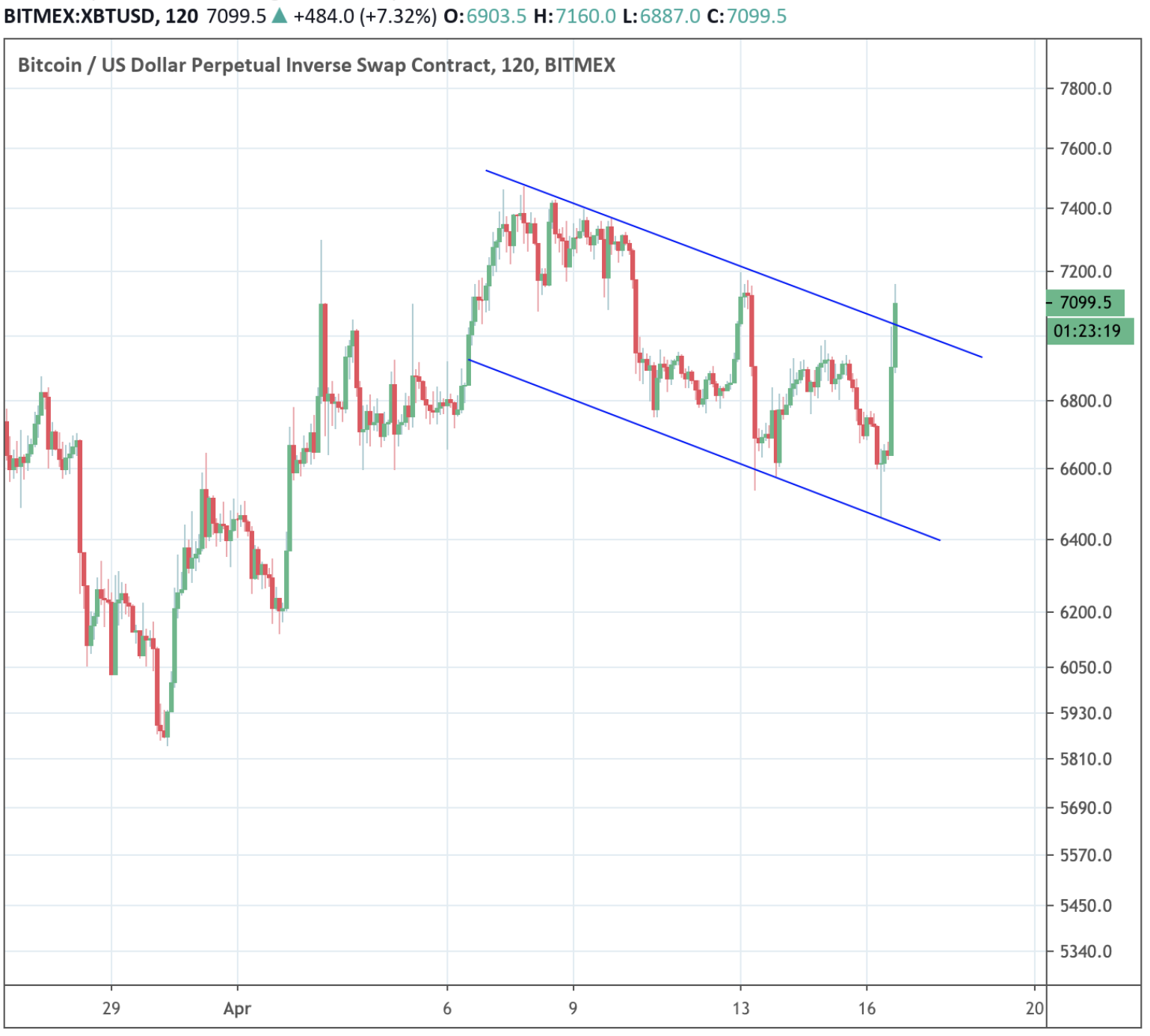 For the past three weeks, everytime BTC moves $500 to $1000 in either direction, neither bulls nor bears could successfully drive a sustained move, trapped in this $6000 to $7400 range...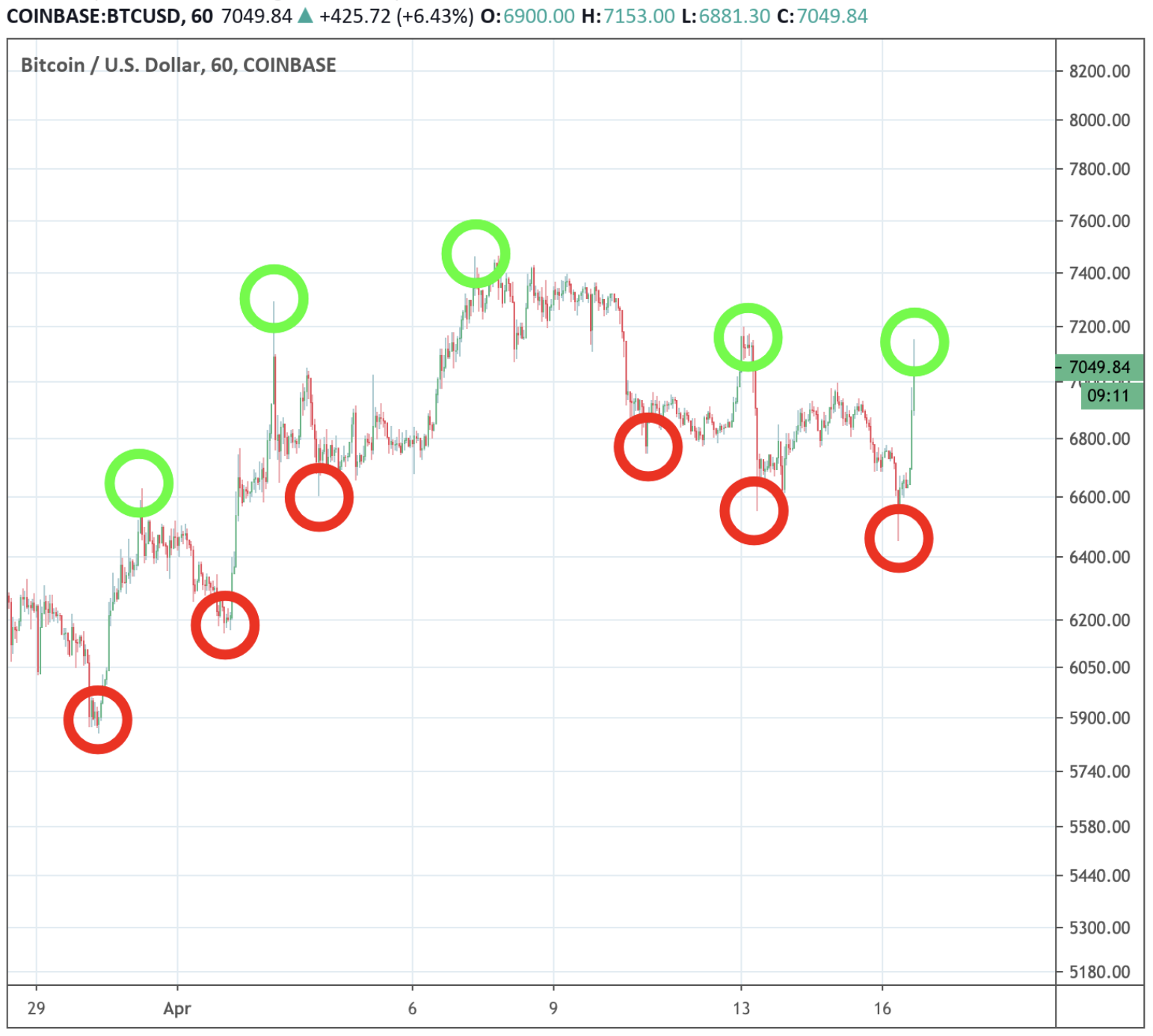 BTC's realised volatility has now gone back to pre-March crash days.... So sell on aggravated moves.... Dont chase moves for now...
ETHBTC pair in breakout fashion, with ETH outperforming, possibly on the back of positive ETH headlines....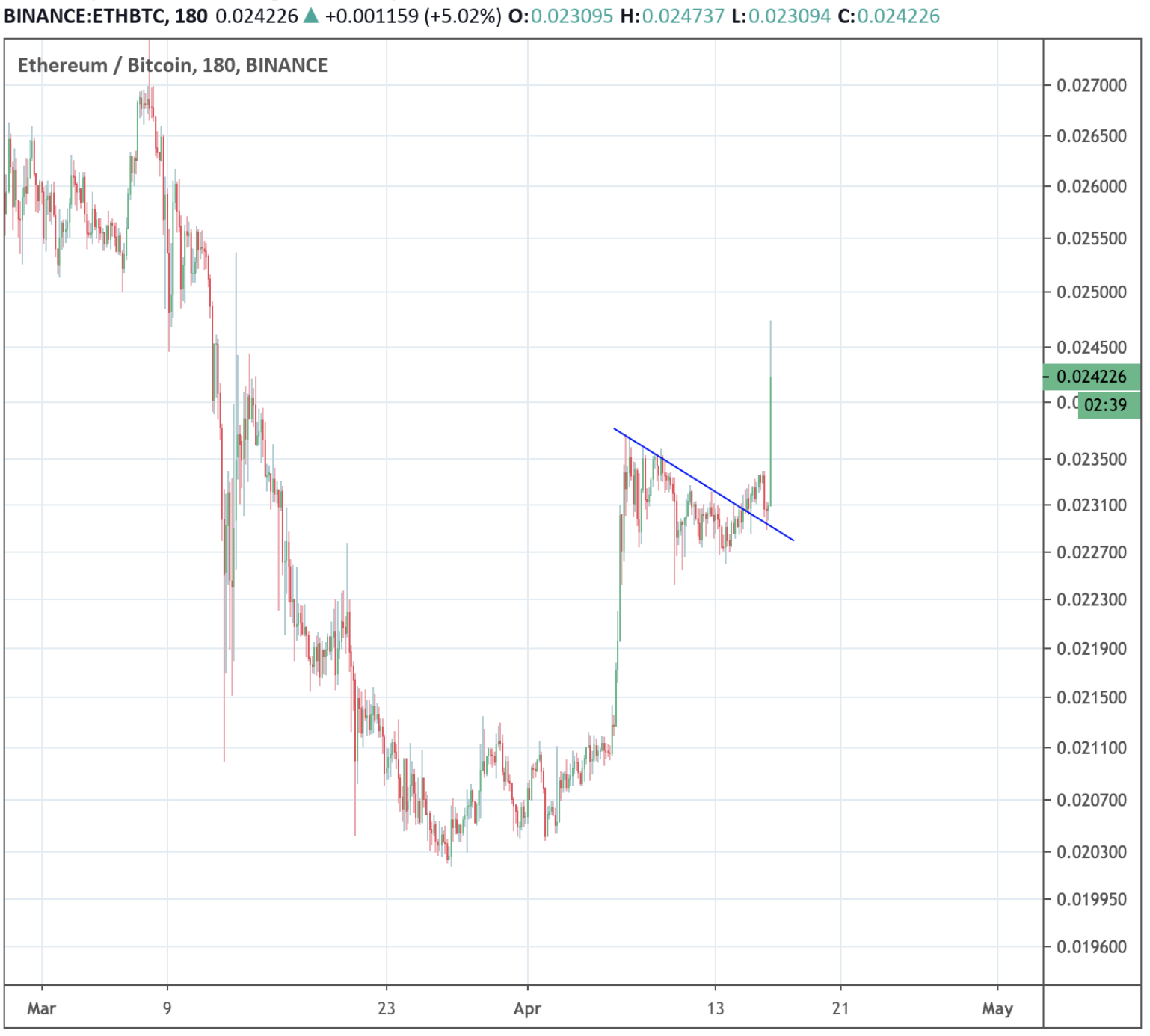 Jobless claims a number we are all looking out for tonight, with 20 million out of jobs, how are we going to see fresh money chasing Bitcoin?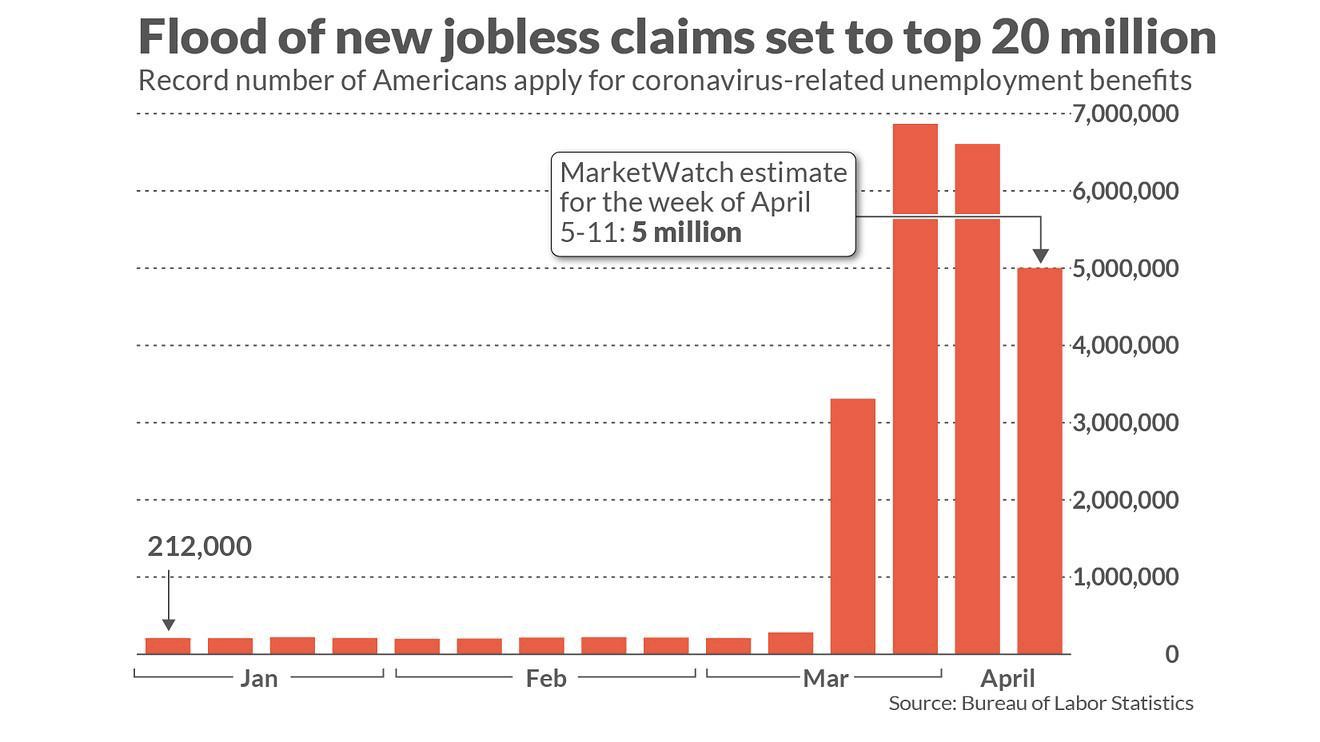 Disclaimer
Opinions expressed are solely the analyst's own and do not express the views of Matrixport as a company.
The views and opinions expressed in this article are those of the contributor and do not necessarily reflect the view of Blockchain.News.
---

Read More