Only 5% of Financial Executives Want to Invest in Bitcoin in 2021, According to Survey
Gartner consulting firm has released a survey showing that only 5% of financial executives intend to invest in Bitcoin as a corporate asset this year. The survey comes at a time when Elon Musk's Tesla invested $1.5 billion or 8% of its cash reserve into Bitcoin and MicroStrategy software company announced its intent to buy more Bitcoins.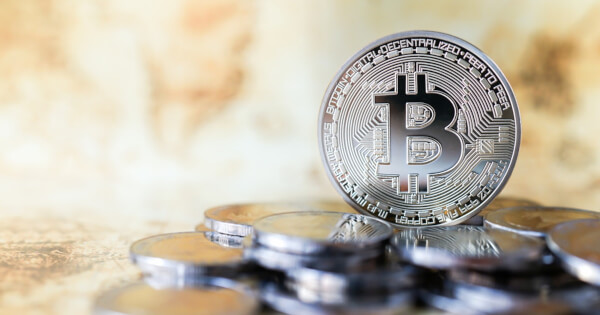 The survey interviewed 77 financial executives, including 50 chief financial officers who expressed differing views based on the financial industry.
According to the survey, 84% of executives revealed that they did not plan to invest in the leading cryptocurrency as a corporate asset since it is just too volatile. And 16% of the surveyed executives stated that they expect their firms to be investing in the cryptocurrency, by 2024 or later. Only 5% said that they intend to invest this year. And 1% of the respondents stated that they would hold the cryptocurrency at some time in 2022-2032.
However, the technology sector (tech CEOs and big players in mainstream finance) are becoming excited by the digital currency as a store of value, with 50% of the surveyed executives from this industry anticipating investing in the digital asset in the future.
According to Gartner, about 70% of big executives who were surveyed stated that they would still like to hear more from regulators about the digital currency and understand the risks of investing in it before allocating a portion of their company's cash reserves to Bitcoin.
Alexander Bant, Gartner chief of research, said: "It's important to remember this is a nascent phenomenon in the long timeline of corporate assets. Finance leaders who are tasked with ensuring financial stability are not prone to making speculative leaps into unknown territory."
Other concerns highlighted in the research included complex accounting treatment (18%), cyber risks (25%), lack of understanding (30%), slow adoption as an accepted method of payment or exchange (38%), and board risk aversion (39%). Gartner found no difference between small and large organizations.
Why Regulations Set to Benefit the Crypto Industry
Bitcoin's recent rally to climb an all-time high of $50,000 is more than just a "fad" and represents the growth in the blockchain and cryptocurrency space. However, mass adoption of the cryptocurrency by corporate firms may remain elusive in the short-run because of its high price volatility. Due to the nascent and volatile nature of the crypto asset, few public companies may want to invest in the currency over the next twelve to eighteen months. But an increased number of firms would hold the asset as more regulation and acceptance of the currency are expected in the future. Tesla's decision to purchase Bitcoin has been a big game-changer, and thus more corporate companies would likely eventually follow the giant electric vehicle manufacturer's footsteps, if not this year, then later in the future.
Image source: Shutterstock
Read More