US SEC Names CFTC Commissioner Dan Berkovitz as Incoming General Counsel
More leadership changes are coming to the United States Securities and Exchange Commission (SEC) as the market regulator has announced Dan Berkovitz as the next General Counsel for the agency.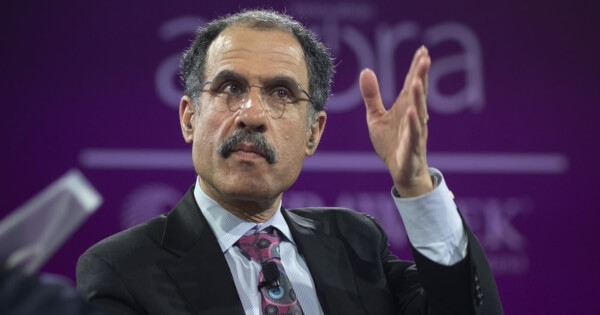 In a double announcement on Tuesday, the market regulator said its current General Counsel, John Coates, will leave the agency in October, opening the door for Berkovitz, one of the Commissioners with the Commodity Futures Trading Commission (CFTC). Berkovitz's tenure is billed to commence in November.
Berkovitz will bring his experience into the SEC after serving both in public and private sectors with one of his roles notably as a co-chair of the futures and derivatives practice at the law firm of WilmerHale. Just like SEC Chairman Gary Gensler, who had had an academic role at MIT prior to his ascension to the reins of affairs, Berkovitz also has experience as an Adjunct Professor at Georgetown University Law School.
"I am honoured to join the SEC at this critical time for our capital markets," Berkovitz said. "Having worked with the SEC in my roles at the CFTC, I've long admired the dedicated and talented staff of the agency from afar. I'm excited to work again with Chair Gensler on a regulatory agenda that will enhance investor protection, strengthen our capital markets, and facilitate capital formation."
With his direct perception about the cryptocurrency ecosystem not well known, the emergence of Berkovitz may spell a lot of changes for the nascent ecosystem as demand for regulatory clarity is being sought by stakeholders in the ecosystem. With Chairman Gensler notably poised to work in helping to chart the regulatory course for the crypto industry with the help of Congress, Berkovitz will be instrumental in facilitating one of the SEC's approaches which include inter-governmental agency interaction.
Prior to the start of Berkovitz's term, the SEC said Michael Conley, currently the SEC's Solicitor, will serve as Acting General Counsel upon Coates's departure.
Image source: Bloomberg.com
US SEC Chair Gary Gensler: Coinbase and Other Crypto Exchanges Must Register with Agency
---

Read More