Neuberger Berman Wins SEC Approval to Invest 5% Commodities Fund in Bitcoin Futures
New York-based Neuberger Berman asset management firm received the US SEC's greenlight to invest up to 5% of its assets in Bitcoin futures.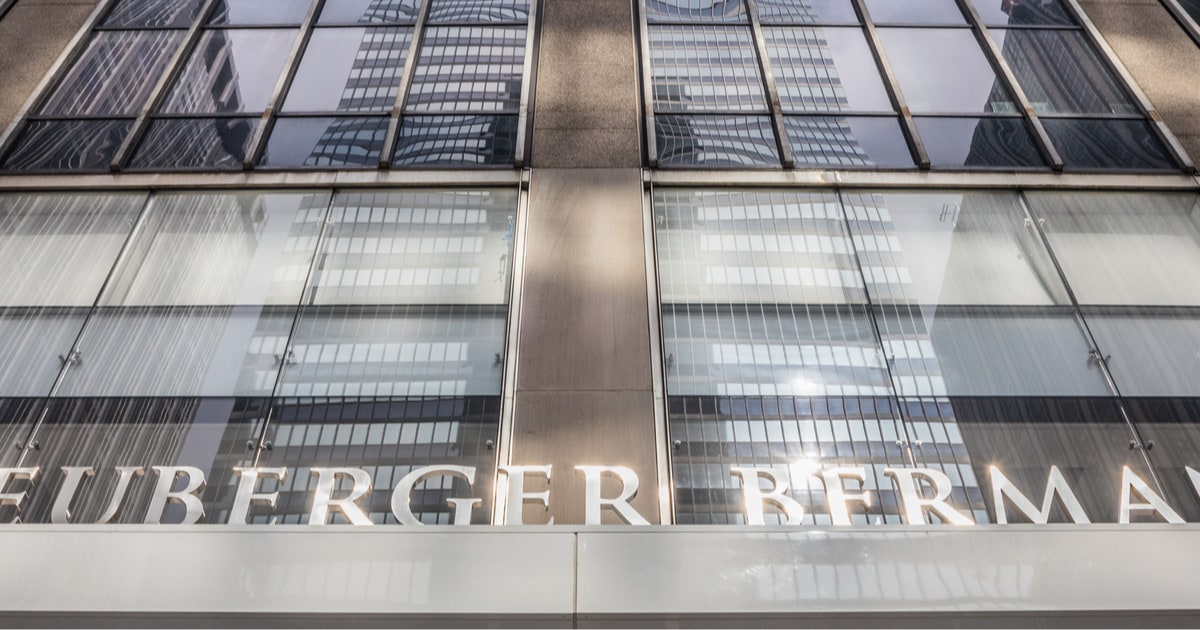 Neuberger can invest up to 5% of its $164 million Commodity Strategy Fund for Investment in Bitcoin products, such as Bitcoin futures and Canadian Bitcoin exchange-traded funds.
According to its regulatory filing with the US Securities and Exchange Commission (SEC), Neuberger, which manages more than $402 billion in client assets as of March 31, 2021, stated that its application has been approved effective immediately, and will enable its Commodity Strategy Fund to invest in the $8.2 million from its commodities fund in Bitcoin products, either directly or through a "wholly-owned subsidiary" as it does with other futures.
In the United States, Neuberger's futures will take place on exchanges regulated by the Commodity Futures Trading Commission (CFTC), such as the Chicago Mercantile Exchange (CME). Yet, due to the lack of Bitcoin-related ETFs in the US, Neuberger has decided to trade on Canadian Bitcoin ETFs.
On August 11, Neuberger filed the initial application seeking approval from the SEC to add Bitcoin and Ethereum derivatives to its fund's investment options. However, in an amended regulatory filing with the SEC on August 20, Neuberger stated that its $164 million commodities mutual fund could invest up to $5% of its assets for Bitcoin investments to gain indirect exposure to Bitcoin. The later filing supplement stated that Neuberger replaced the original one, and therefore Ethereum derivatives no longer seem to be part of the firm's investment options.
The report shows that Neuberger's motivation toward cryptocurrency is based on the need to grow the fund's use as an inflation hedge. Furthermore, the US investment firm also believes that the price trends could serve as another potential source of revenue.
Worries Over Ether ETF Withdrawals
Neuberger Berman is not the only firm that recently pulled back its Ethereum futures application.
Multiple investment firms have recently withdrawn their applications for Ethereum futures ETFs, which has been a concern to users in the cryptocurrency community.
Last week, investment firms ProShares and VanEck withdrew their applications with the SEC for approval for Ethereum futures ETFs just two days after filing them.
The senior ETF Analyst for Bloomberg, Eric Balchunas, explained the abrupt withdrawals could imply the SEC spoke to both firms and informed them that they were unlikely to approve an ETF futures fund.
However, Balchunas stated that as long as the industry sees the Ether EFTs ejected, that sounds good news for Bitcoin ETFs. It can be a way of saying that the SEC may start considering accepting Bitcoin ETFs first shortly.
Earlier this month, SEC chairman Gary Gensler signalled that the regulator could be more open to ETFs based on futures rather than cryptocurrencies themselves. Such remarks prompted numerous firms to apply for crypto futures ETFs, including Bitcoin futures ETFs and Ethereum futures ETFs.
Image source: Shutterstock
SEC Postpones the Decision on WisdomTree Bitcoin ETF Application
---

Read More