Australian Bitcoin Miner Iris Energy Doubles Operating Capacity to Over 2.3 EH/s
Australian Bitcoin mining company Iris Energy has announced that its operating capacity has roughly doubled to over 2.3 EH/s.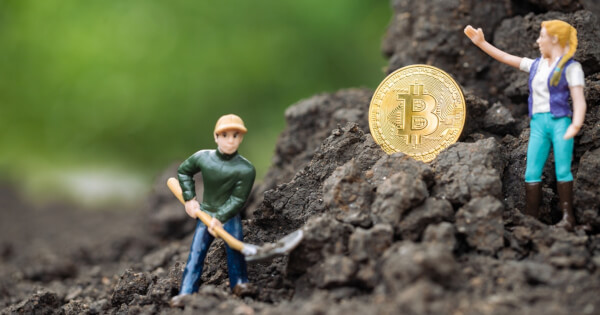 Iris Energy said on Monday that it completed its second operating site in Mackenzie, British Columbia (Canada), expanding its bitcoin hashrate to over 2.3 EH/s from its previous target of 1.2 EH/s (41MW).
In addition, the company owns a large crypto mining centre in upstate New York and plans to increase its data centre capacity to 4.7 EH/s this year.
The company said it expects to bring an additional 50 MW online in Prince George, British Columbia (Canada) by the end of the third quarter of 2022, increasing its operating capacity to 3.7 EH/s.
Iris Energy's Co-Founder & Co-CEO, Daniel Roberts, said of the development, "The delivery of Mackenzie is another important milestone for the Company. We are particularly pleased to continue our track record of delivering projects on schedule. , despite the current market backdrop and ongoing international supply chain challenges. We would like to thank the Mackenzie construction team for their ongoing hard work and dedication and to welcome a number of new local hires to the permanent operations team."
Iris Energy raised $71 million in debt issuance for new Bitcoin mining equipment.
Previously, Iris Energy had raised over $500 million in funding. While last year the company received $115 million in debt issuance, and it got the fund before upsizing its initial public offering on Nasdaq to $231 million.
The company plans to deploy more miners in August, such as the 1.7 EH/s Bitmain S19j Pro miner that ships in August 2022, to increase its total hash rate to 6 EH/s.
Image source: Shutterstock
Iris Energy Raises $71m in Debt Issuance
Read More