Argentina Believes in Bitcoin and Cryptocurrency as Most Effective Hedge Against Inflation, Paxful Survey
Over 70% of Argentines see cryptocurrency, particularly Bitcoin as the most effective way to hedge against inflation and store financial value, according to Paxful research.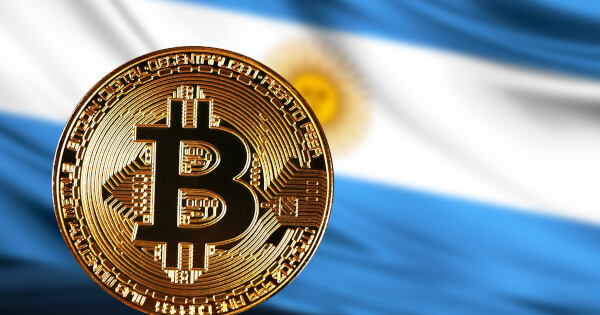 The global peer-to-peer Bitcoin marketplace, Paxful recently released a survey on the potential of crypto in Argentina focused on investor sentiment and habits and found a vast majority saw crypto and Bitcoin as a way to protect their finances.
According to the Paxful Argentina survey on Aug 28, the majority of participants, 73.4% to be exact, believe that cryptocurrency and Bitcoin are the most effective way to protect their funds in the current economic scenario which has been greatly exacerbated by the COVID-19 pandemic.
Economic Shelter
Paxful's data was obtained through an online survey and the sample consisted of 1113 respondents, aged 18 to over 55, with a predominance of the male gender. The findings show that Argentines welcome new forms of investment like Bitcoin to protect their financial savings due to the economic crisis.
Magdiela Rivas, Paxful's Latin America Manager said:
"During this year we have observed a major increase in the operations carried out by Argentine users on our platform, especially since the pandemic started, registering an increase of 37.5% in the volume compared to the previous periods."
From the respondents, just under 70% reported that they had invested in cryptocurrency at least once with 42.7% citing their most common reason as being to provide economic shelter against inflation.
The findings show that for most to the respondents, cryptocurrency has allowed these citizens to remain safe from the rising inflation and close almost 70% believe Bitcoin and crypto to be an extremely safe investment.
As it specifically pertains to Bitcoin, the survey participants who have invested reported that they did so for three major reasons—53% invested through an evaluation of Bitcoin's global potential; 50.6% for its decentralized protocol; and, 49.1 % for its ability to act as a safe haven against government monetary policy and centralized banking systems.
Learning Curve
Among the respondents to Paxful Argentina's survey, the major reasons for those who had not invested in crypto at all (30.5%) in majority said it was due to a low understanding of digital currency and Bitcoin (24.2%)—indicating that there is still a learning curve for Argentina's citizens.
Magdiela Rivas, Paxful's Latin America Manager said:
"We know that the crypto industry offers many opportunities that people still don't know about. At Paxful we are working to educate citizens and show them that there is a new alternative to invest their money, which gives them financial freedom."
Russians Use Bitcoin to Escape Banks
Financial freedom from monolithic banking systems via cryptocurrency has been a common theme in recent studies.
Another recent study by Paxful peer-to-peer Bitcoin marketplace at the end of July, released some important data regarding the use of its p2p trading platform in Russia.
For several years, Russian lawmakers have been contemplating whether to legalize or ban cryptocurrencies. As a result, they created an atmosphere that has left the entire crypto industry in the nation in an uncertain state. Despite these hindrances, Russian users joining Paxful cryptocurrency exchange have risen by 350% over the last 12 months.
Anton Kozlov, Paxful's manager from the Russian market, said that:
"Crisis aside, Russia has always had a monolithic banking system that is dominated by a few players, and the sentiment we get is that Russians are increasingly looking to find alternative ways to grow their earnings and participate in the financial markets."
Image source: Shutterstock
Read More