Exclusive | FUSANG CEO: CCB's $3 Billion in Blockchain-Based Debt Bonds is Rise of Crypto 2.0
FUSANG exchange CEO Henry Chong believes that China Construction Bank's historic blockchain-based bond listing, which represents the first tranche of $3 billion in debt, marks the beginning of a transition into what he calls "Crypto 2.0"— or the institutionalization of digital asset products ranging from securities like shares and bonds to other assets like commodities and real estate.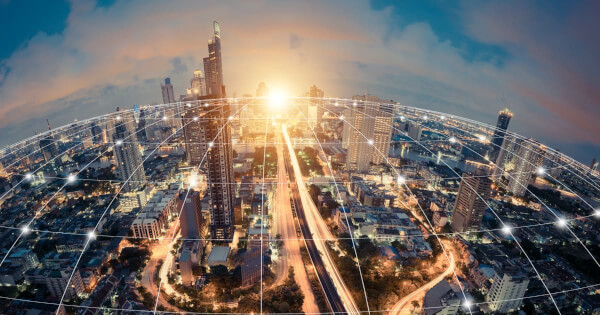 China Construction Bank (CCB) in partnership with FUSANG digital security exchange listed the first blockchain-based digital bond accessible to global investors yesterday—issuing the first portion of a planned $3 billion worth of tokenized debt.
According to the FUSANG exchange CEO, Crypto 2.0 is a new era of maturity towards digital assets. Chong said, "People have been creating a lot of these crypto-native assets that only exist on blockchains, for example, utility tokens and ICOs, but the question is always 'how do you add a fundamental anchor to the value' of these assets?" He continued, "Really companies can actually just issue real shares and bonds, and you can have them encapsulated in blockchains, and still have them do all the same things that people want them to do in blockchains like have utility value. There's no reason why you cannot layer more than utility on top of equity which gives you a value anchor. You can get the best of both worlds."
The FUSANG CEO said essentially in Crypto 2.0 any exchange of value can be tokenized and represented on a blockchain. In this case, $3 billion dollars of debt will be tokenized on the Ethereum blockchain by one of the Big Four banks of the People's Republic of China and the second-largest bank in the world—China Construction Bank.
While the CCB's plan with the new blockchain-based debt issuance is to raise up to $3 billion in total from investors, this first listed bond represents $58 million in debt and can be purchased in USD or BTC for as little as $100 a share.
The digital bond, Longbond SR Notes USD (LBFEB21), is to be provided by CCB Labuan Branch at a discount and will be listed on the FUSANG Exchange. The digital bonds pay an annualized interest of Libor plus 50 basis points.
Chong told Blockchain.News, that it was the advent of cryptocurrency and Bitcoin which laid the blueprint for using blockchain to tokenize value.
The FUSANG CEO said:
"Blockchain-based assets like Bitcoin were magnificent proof of concepts where they show that we could use this technology to represent assets, and that we could provide the blockchain that acts as a radically different record-keeping settlement."
As Bitcoin was built to foster financial freedom and inclusion, Crypto 2.0 moves in the same direction—creating access for global investors. Leveraging blockchain the bonds are being used as tokenized certificates of deposit allowing the issuance of small-sum bonds which can be purchased by just about anyone. In traditional finance bonds of this nature are typically sold at higher minimums which means they are only viable for millionaire accredited investors or other banks to buy.
FUSANG's CEO Chong asserts that the motivation for transforming traditional securities to digital ones lies in increasing their exposure to global retail investors, not just accredited and institutional investors. Mr. Chong stated, "What we're bringing to the exchange is full transparency in the way that it's not only a public IPO but that both retail and institutional investors can buy-in on a level playing field…global investors can now benefit from access to an investment previously reserved for only the largest institutions, together with low and transparent fees."
Chong added:
"To me if anything that was the original promise of digital assets that by using this technology we get to dramatically open up the sphere of how people can get access to these types of services."
The endorsement of China Construction Bank in leveraging blockchain to digitalize value, Chong believes could start a wave of similar institutional behavior that will have a revolutionary effect on our economy, and will greatly enhance investors and others' ability to transfer value. Chong remarked, "you can use the technology to represent all kinds of assets. I think we are showing the digital asset world, and the financial world in general, that digital assets don't need to be wild, volatile, and risky things."
Image source: Shutterstock
---

Read More