Ethereum Price Could Fall to $1,750 Over Next Three Days
The Ethereum (ETH) price has failed to stand above the $1,900 dollar resistance and continues to correct lower after hitting a new all-time high over the weekend.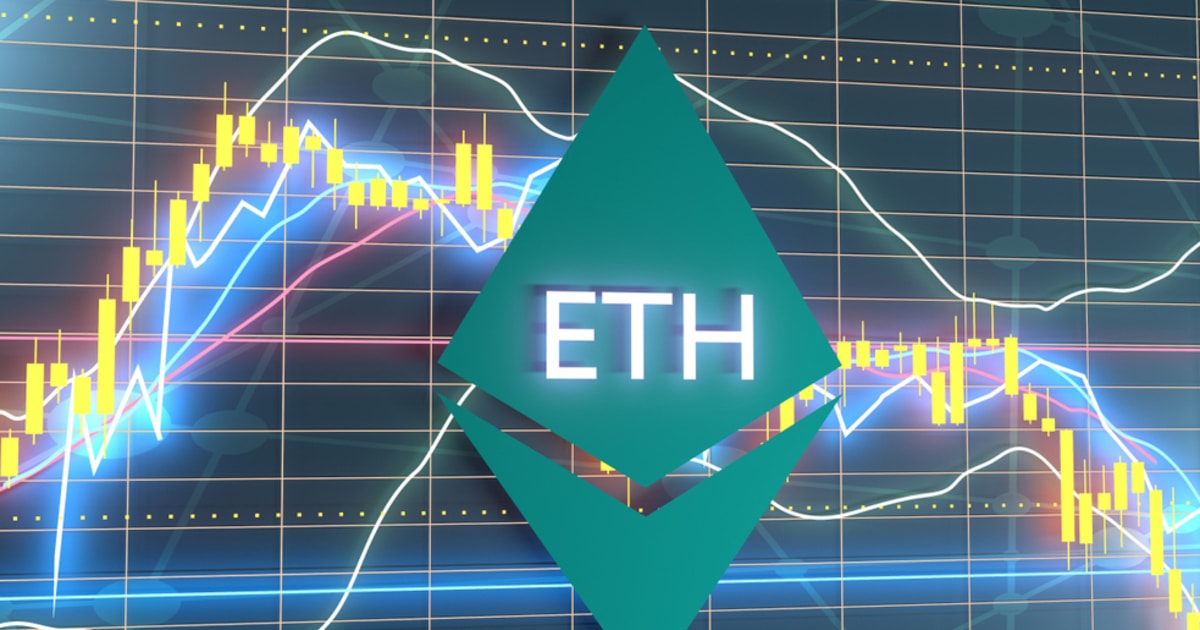 Ethereum was on fire over the weekend, with the Ether price surging past the $2,000 mark across major exchanges. After failing to hold above $1,900, our price analysis indicates ETH could continue trending downwards over the next three days and could fall as low as $1,750 before continuing upwards.

Source: ETH/USD Daily Chart TradingView
Judging from the daily candlestick chart of Ethereum, Ether (ETH) is currently fluctuating between $1660 and $2040. On Feb 20, the Ether price exceeded the psychological barrier of $2000 and created a new all-time high of $2040. However, from the red candlestick pattern recorded on Feb 20, it can be seen that a long lower shadow line and upper shadow line were formed with the closing price of $1916.4 below the opening ETH price of $1957.84. This indicates that although the buyers are trying their best to push the price higher, the seller's power should not be underestimated.
Yesterday, Feb. 21 showed a very small entity candlestick graphic and the close on the bar did not exceed the half-way point of the body of the previous bar and ETH had a decreasing transaction volume, which shows that the buyer's momentum is insufficient, and the bears are taking control of the market.
Currently, the ETH/USD price has fallen below the midpoint of the channel which is another sign of weakening momentum, and the price is touching the 9-day Moving Average which indicates it may soon test the 20-Moving Average at around $1767. If Ethereum breaks below $1767—it will be a second indicator of weakness— which is the next essential support level and the ETH price could completely reverse the trend and create more severe and longer bearish price movement should it fall below this crucial level.

It can be seen from the MACD chart that the MACD line(blue) has begun to turn downstream and has already passed the signal line (yellow) from the top to bottom, forming a death cross with a constantly increasing opening amplitude. This helps confirm the formation of a short-term bearish market and we expect the price to dip as low as $1,750.
The Ethereum price is currently trading at around $1,873.
Image source: Shutterstock
BTC Price Analysis as Whale Alerts Indicate More Institutions Buying Bitcoin
Read More