Building Decentralized Applications to Soon Become a Reality in WordPress
By
Jul 14, 2019 5 Min Read
After the launch of the first decentralized application (bitcoin) back in 2008, it is hard to imagine any sphere of life in which dApps will not be deployed. Just for the last few years that blockchain has existed, it is amazing to see the wide range of dapps that have already been established. Some of these dapps might not have been very popular but they have excellent use cases. For instance, ecosia enables climate change advocates to support the planting of trees just by searching the web, Women-coin is there to support the education of the girl child, anyone can share their hard drive space on the spacium chain and be rewarded with tokens, and so on.
While there are many blockchain platforms designed specifically for building decentralized applications, with Ethereum leading the race, said platforms won't be able to develop all the dapps that would cater for societal needs or at least speed up the development of these dapps for adoption to occur sooner. The reason, of course, is due to the complexity involved in building dapps from scratch and more to that, there is a shortage of qualified blockchain developers in the industry.
Consequently, platforms like Katalyo and dApp Builder have emerged to facilitate the development of dapps by eliminating the need for having coding skills. dApp Builder aims to help businesses to take advantage of Ethereum's smart contract technology to grow their businesses without bothering about hiring developers. This is especially helpful for start-ups that have a tight budget but yearn for a blockchain solution. Katalyo on its part wants to aid businesses to be able to leverage NEO's smart contract capabilities for their benefit.
In the same light, the Rue Framework is gearing up to enable WordPress site owners to easily transform their sites into a platform where they can build dapps without coding.
Why WordPress?
WordPress is a content management system used for building websites. Interestingly, it is also an open source platform just like public blockchains. WordPress has contributed immensely in democratizing the world wide web as anyone with or without coding skills can easily create and manage a website. Thus, the reason it is the most used and loved content management system with a market share of about 60%.
It is, therefore, no surprise that for the past couple of years, a variety of blockchain applications have already been running successfully on WordPress. A few of these applications are designed for:
Identity management.
Since a major concern for everyone using the world wide web is the management of their digital identity, blockchain has a solution to the problem. Anyone who owns a WordPress site can leverage blockchain applications to ensure the safety of customer/user ids and passwords.
Data security.
Traditional payment systems are very vulnerable to hacks, especially because of their centralized nature. Contrarily, with a public blockchain like bitcoin, information is not only decentralized but also cryptographically secured. Thus, the safety of customer funds are guaranteed and there's no fear of central manipulation.
Global acceptance of payments.
Anyone managing an e-commerce website on WordPress can take advantage of bitcoin and other cryptocurrency plugins to enable them to receive payments. This helps to avoid the restrictions that come with traditional payment gateways like PayPal, Skrill, etc. who tend to restrict some locations from their systems for reasons best known to them.
But all the above applications are just scratching the surface regarding how WordPress and blockchain can work together. There's more in the pipeline.
Introducing Rue.
The Rue framework seeks to establish a decentralized world fueled by blockchains. And given that the duration and skills required to build dapps from scratch are an obstacle to many people, the rue framework wants to remove this barrier by targeting the most renowned content management system - WordPress.
To achieve its goal, the Rue team has designed a plugin system for WordPress. Basically, the plugin enables its users to transform their WordPress websites to accomplish a variety of blockchain-related tasks. This could be anything from creating Ethereum smart contracts, building decentralized applications or leveraging web3js to communicate with wallets and also deploy tokens. All these without touching a single line of code.
The opensource and extendable nature of the Rue framework will enable developers to take advantage of the system to create their own themes, plugins and other templates. All of which would be accessible from a unified marketplace.
Moreover, the rue platform is designed such that all assets published to the Ethereum blockchain will also have a copy to the Rue network (a sidechain for Ethereum) to allow the applications build on the framework to transact with minimal fees and near instant confirmations.
Cross-chain functionality.
The Rue framework is designed in a way that it can easily scale and integrate with other blockchains. That being said, the initial phase of development of the framework will start off with the Ethereum blockchain as it is already the dominant platform for building dapps. Other chains will be integrated down the road so that users can choose the most suitable blockchain to attain their goals.
Fostering connectivity.
Instead of building lone systems that cater to specific markets, the Rue Framework is being designed in a way that will allow for easy integration with popular applications that users are already versed with. These include but not limited to:
Metamask - To enable users to create simple and personalized accounts and also serve as a medium for managing Ethereum tokens (ERC-20 and ERC-721).
WordPress Bakery and Visual Composer - For easy creation of dapps using prebuilt blocks.
s2Member - To enable anyone to create and manage a membership site of varying levels based on individual stakes.
BuddyPress - To enable anyone to build their own social network with its native token and also help in identity verification as well as user tipping.
WooCoommerce - To serve as a cryptocurrency payment processor for a low-cost transaction and provide a decentralized loyalty reward platform.
bbPress - For rewarding users with native tokens and allow said users to buy and sell ads
Listing pro - For the creation of a tokenized directory where users can easily be rewarded for crowdsourced work.
On the whole, establishing a framework where people can build decentralized applications without coding is essential in driving the adoption of dapps. So, the rue platform is definitely a step in the right direction especially with the ever-increasing number of developers and website owners of WordPress. Hopefully, this should encourage other content management systems to integrate dapps into their platforms because the much-awaited web 3.0 is fast approaching (we're still in the early stages) where users have to be in total control of their information.
Thumbnail image via Shutterstock
About the author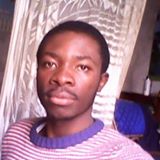 ---
Like this post:
Follow Us:
Recommended