Industry Data
$12.4 Billion

Worldwide Blockchain Spending in 2022
IDC
$60.7 Billion

Blockchain Market Size in 2024
IBM
84%

Organizations are Actively Involved with Blockchain
PWC
10%

World GDP will be Stored in Crypto Assets by 2027
CISCO
More Data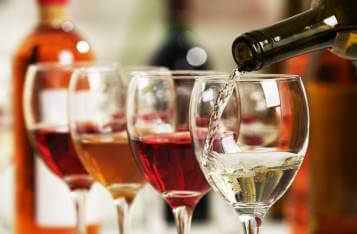 Supply Chain
Current supply chain management (SCM) is inefficient with a number of pain points, such as information asymmetry, poor inventory management and risks of counterfeiting. The OECD and the EUIPO stated that the value of counterfeited goods reached USD 500 bn in 2016.
Blockchain can benefit SCM in terms of traceability and security, by streamlining operations. According to
Gartner
, 20% of top global grocers will use blockchain for food safety and traceability by 2025.
Read More
Financial Services
Financial institutions are the no.1 target for cyber attackers. According to Forbes, financial institutions suffer cybersecurity attacks 300 times more frequently than businesses in other industries. The average cyberattack costs of each financial institution was 18 million in 2018.
Integrating blockchain in financial services enable instant settlement of transactions and mitigate the risks of data loss. According to IDC, financial sector account for $552 million blockchain spending in 2018.
"Nine in 10 executives said their bank is currently exploring the use of blockchain." - ACCENTURE
Read More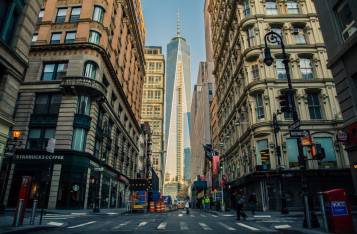 Real Estate
Information asymmetry is the key pain points for various stakeholders in property transactions. Fraud in real estate in the United States increased by 1100% from 2015 to 2017, according to the
Internet Crime Compliant Center
.
Blockchain can benefit real estate market through smart contracts and tokenization. It eliminates the middleman, promotes cost-effectiveness and increases liquidity of property.
Read More
Identity
Identity theft remains a key issue for modern society. In 2017, 1 in 15 people became victims of identity fraud. There's a new victim of identity theft every 2 seconds.
The blockchain identity management market is emerging, estimated to reach
$3,454 million
by 2024, at a CAGR
80%
from 2018 to 2024, according to a report by Zion Market Research.
Korea
,
Estonia
and
Nederland
are all exploring ways to employ blockchain technology in government areas. Personal digital signature allows citizen to have documentless identity authentication, which eases daily activities such as voting, receiving government subsidies, and automobile purchase.
Read More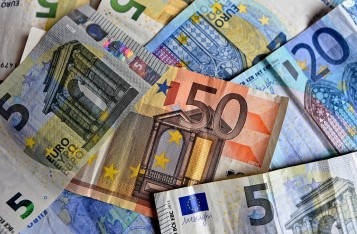 Remittance
According to the
World Bank
, global remittances reached
$689 billion
in 2018. Mexico ($30.02B) receives the greatest amount of remittance, followed by China ($16.14B). A report by Clovr shows that
15.8%
of remittance are sent through cryptocurrency in the United States.
Sending remittance using crypto minimizes the transaction fee and transfer time, it also allows p2p money transmission.
Read More